Digital marketing services utilise various digital channels for advertising and bringing products and services closer to potential customers. Here are the different types of digital marketing services available.
Content marketing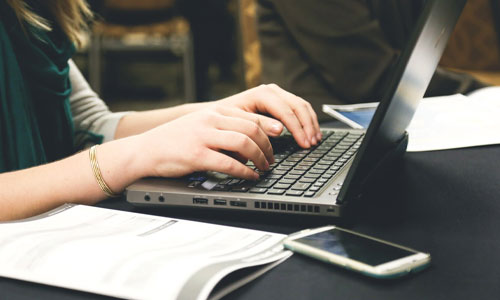 Content marketing is the creation and distribution of content like text, pictures, multimedia for advertising and adding value for a target audience. Content here could be social media posts, blog articles and fun videos, white papers, reports, webinars, educational videos and more.
Search engine marketing
Search engine marketing involves getting a website to appear at the top of the results when someone searches for a particular brand, product, and service with other necessary words and phrases. It includes both organic searches like search engine optimisation (SEO) and paid searches like pay per click (PPC).
Display advertising
Display advertising involves the use of online banners to target specific publications that are frequently visited by the target audiences. There is programmatic advertising in which ads are booked, analysed, and optimised automatically using algorithms, and retargeting in which target audiences are targeted with a particular ad.
Social media marketing
Social media marketing creates a unique opportunity for a two-way conversation with customers. Social media adds a whole new dimension of engagement and interaction between an influencer and customers. A product or service provider can interact with customers and listen to what they have to say.
Influencer marketing
Influencer marketing involves partnering with celebrities, experts, and authority figures who have an existing audience to promote a product or service to their audience on platforms like Instagram, Snapchat, or YouTube. Their influence can make loyal followers buy a product or patronise a service based on their recommendations.
Affiliate marketing
Affiliate marketing involves outsourcing to other individuals or companies to promote a company's products in return for a commission. The affiliate will promote the product on their website and if the customer clicks through and buys, then the affiliate will automatically receive a commission for driving that sale. This is popular with bloggers.
These are just a few of the types of digital marketing services. Connect for more information.